2016 House of Pain "Survivors"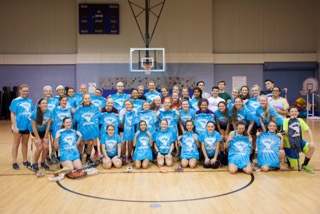 2018 
Agility, Speed, and Conditioning Clinic
AKA "Coach B's House of Pain"
Who:  Highly motivated/high energy high school lacrosse players for agility and conditioning training.


What:  Conditioning and Agility Clinic also known as" Coach B's House of Pain".  This clinic is ten- one hour sessions held on Thursday evenings and Saturday mornings.  The clinic focuses on:  footwork, speed, and conditioning as a lacrosse player.  It is also, a great addition to your preparation for upcoming spring try-outs.   
Where: Chinn Center in Woodbridge Virginia. 13025 Chinn Park Dr  Woodbridge, VA 22192
Times/Dates:
Thursday evenings (7:00pm-8:00pm): JAN: 4,11,18,25. FEB: 1,8 
Saturday mornings (645am-745am). JAN: 13, 27. FEB 3,10.  
Clinic Fee: $140.00 per player. This includes a Wolfpack T-shirt with "I Survived Coach B's House of Pain"  on the back.
Required Equipment: Athletic Shoes, stick and goggles for Saturday sessions.
Registration Directions: To register for the clinic, complete the registration form located at the registration link
All participates must be a current US Lacrosse member to participate.