WOLFPACK ALUMNI PLAYING IN COLLEGE
Class of 2018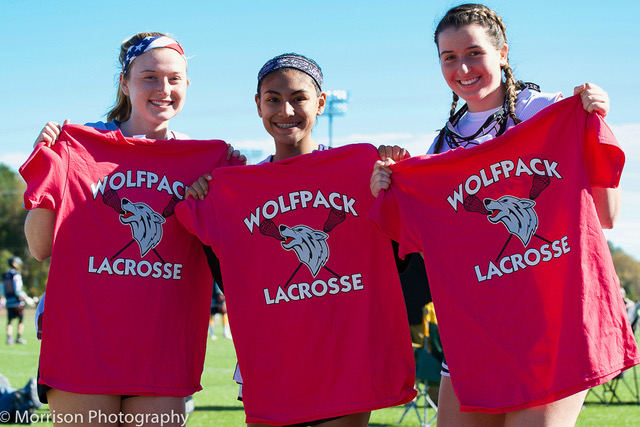 Katie Allen: UVA Wise
Class of 2017
Hannah Tirrell- Longwood University
Maguen Williams- Newberry College
Olivia Carson- Bridgewater College
Jodie Welch- Bridgewater College
Chloe Wade- Mary Washington
Laura Elphee- Lynchburg College 
Class 2016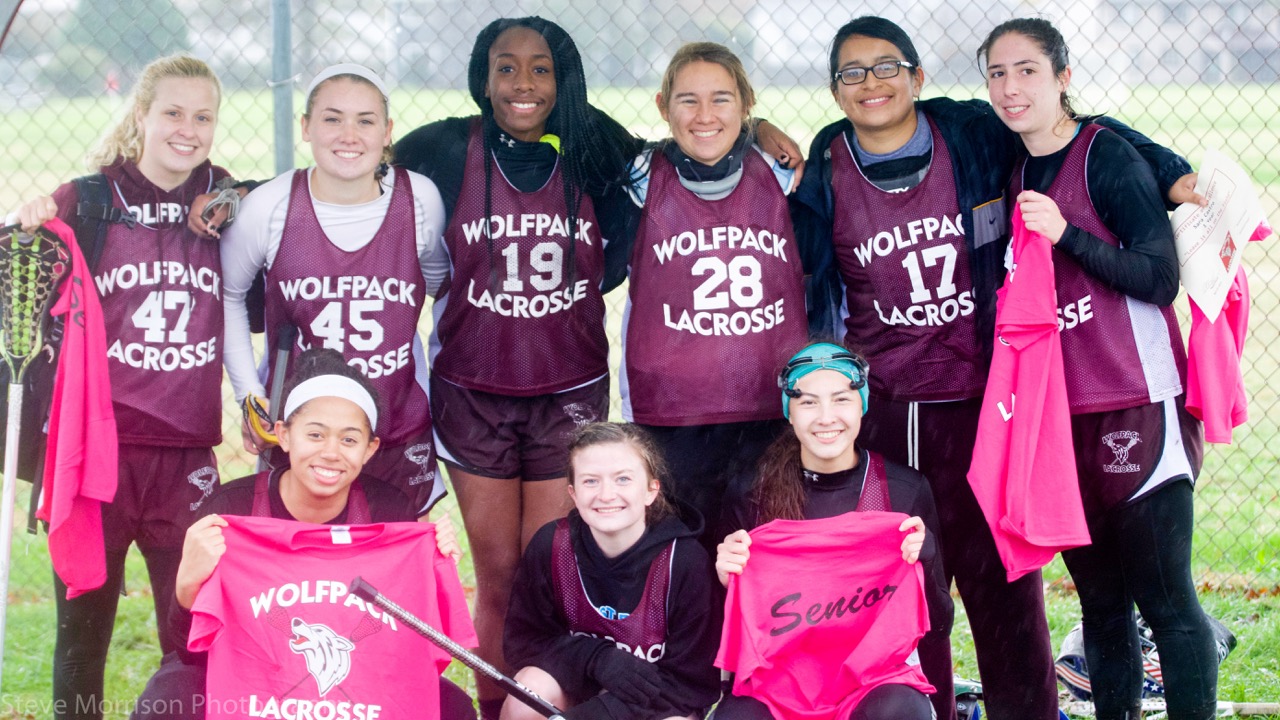 Jessie French:  UVA Wise
Sara Smith:  Asbury College

Kennedy Beuchner:  Lincoln Memorial 
Cailiegh Tirrell  Alderson Broaddus University

Sarabeth  Bown: Alderson Broaddus University
Sarah Castro:  Erskine Colleg
Barbs Yauss:  Lynchburg College


Class 2015
Alyssa Gentzyel - Birmingham Southern 
Juliette Ruland - Radford University
Anna Stapor - Virginia Tech (club)
Leesy Sandoval - Lynchburg College
Amara Moss-  Lincoln Memorial
Marie Lerch - Virginia Wesleyan College
Brianna Bacon  - Wesley College
Olivia Dalberg  - VCU (club)
Maria Seager  West Virginia - Wesleyan




Class 2014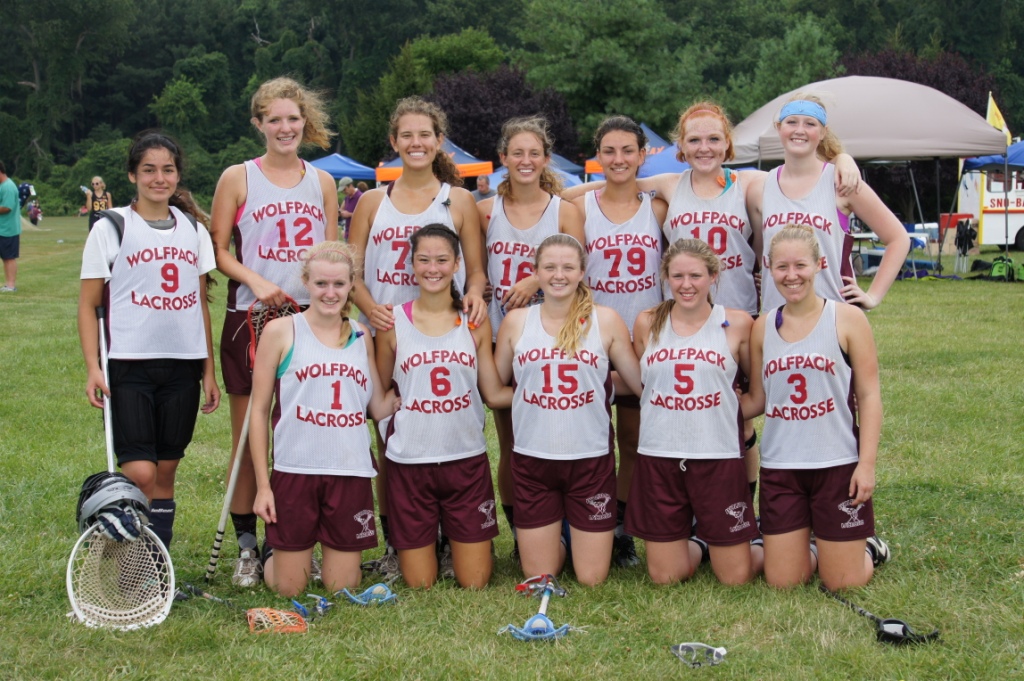 Sydney "Jackie" Gleason - Lynchburg College
Jackie Reyes - Asbury University
Kylee Shoop - Newberry College/ Caldwell College
Kristen King - Christopher Newport University (Club)
Morgan Ryan - Longwood University 
Molly Chester - Newberry College
Melanie Davis- St Louis (Club)
Class 2013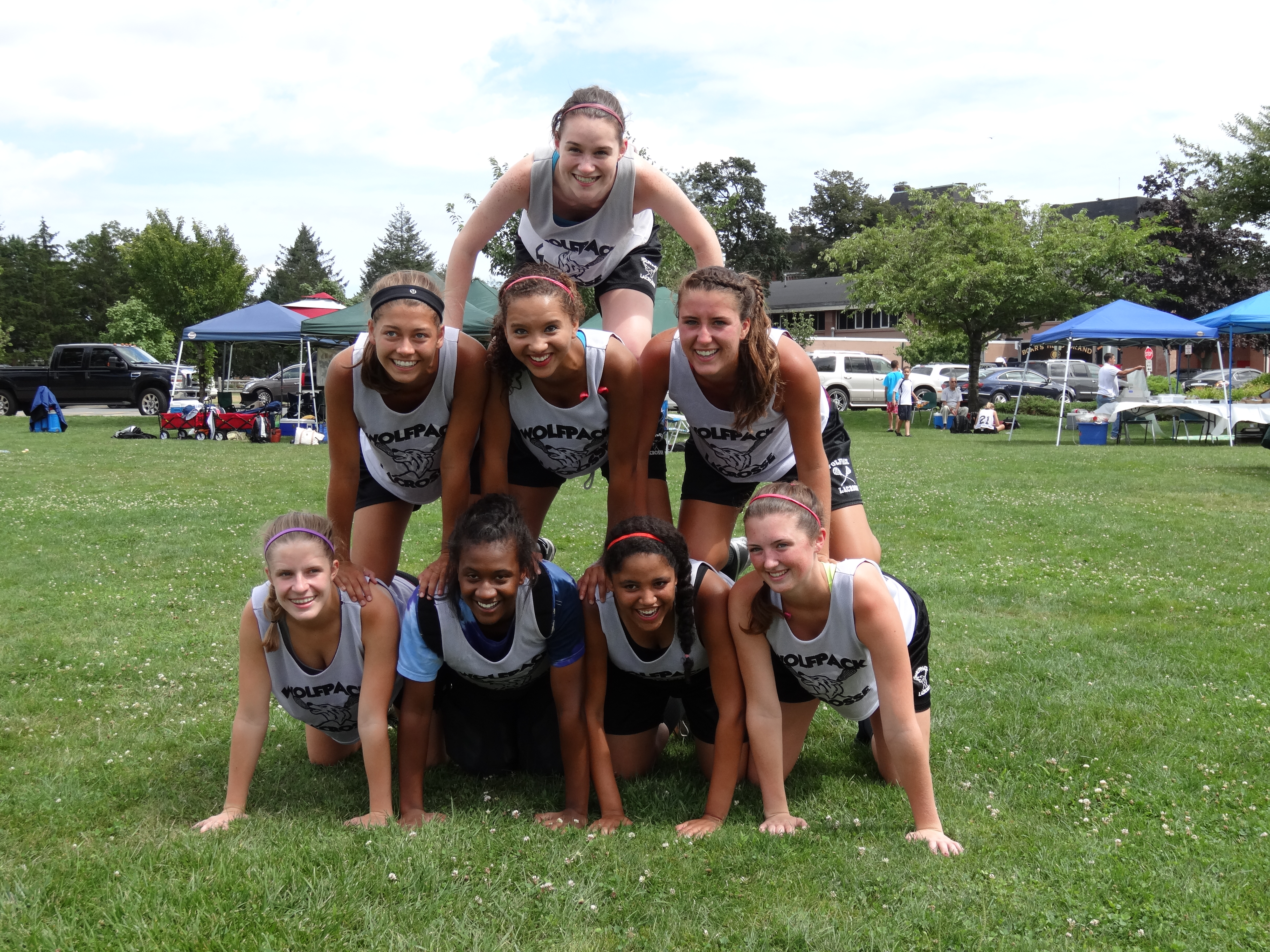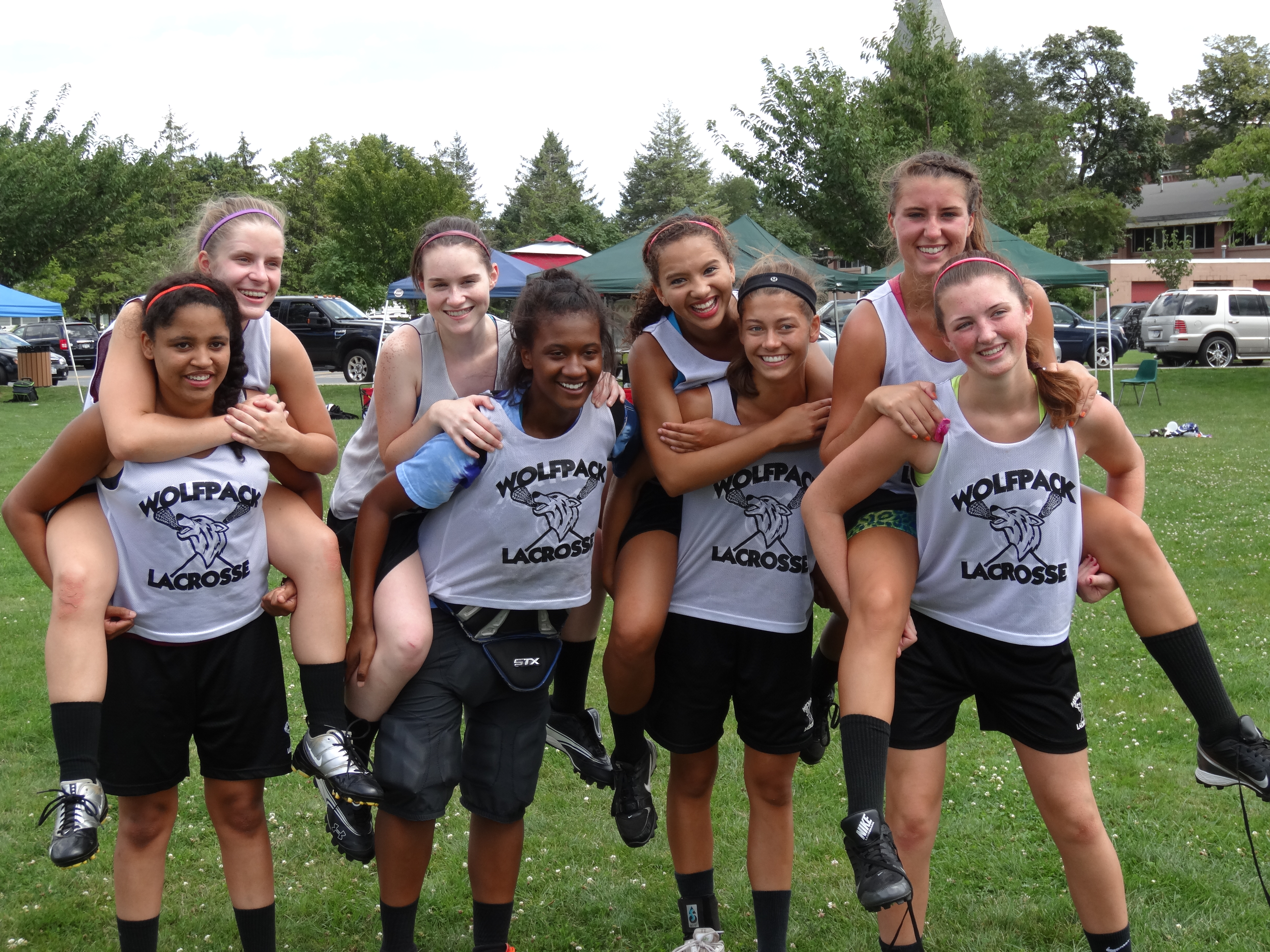 Claire Palermo-Re - Bridgewater College
Masyn Dillon- Radford University
Class 2012
Taylor Baron - Mount Union
 Mount Union (D2) Taylor played two years at John Paul the Great where she was a two time captain and played in Wolfpack Lacrosse Club's first season. She currently attends Mount Union (D-2 school) where she plays lacrosse.
Mallory Tluchowski - Stetson University (D1)
Mallory played high school lacrosse at Forest Park.  She was a captain and All District/Region player and helped the Bruins reach a 14-0 record in the district. She currently plays lacrosse for Stetson University (D-I program).
Class 2011
Grace Murphy - Nichols College
Coach Grace Murphy (Nichols College)  2014: Started all 15 games ... led Bison in goals (36), points (42), draw controls (48), and caused turnovers (26) ... placed eighth in the Commonwealth Coast Conference (CCC) in ground balls (48) and caused turnovers, and 10th in draw controls ... picked up a hat trick on four occasions: Roger Williams (7 goals; 4/23), Mount Ida (4 goals; 3/8), Lasell (3 goals; 3/15), and Emmanuel (MA) (3 goals; 3/27) ... caused five turnovers on two occasions ... season-high seven GB's against Framingham St. (4/3).  2013: Started 14 games ... led Bison and placed 12th in conference in goals (43) ... team-leading 49 draw controls, which was 11th in conference ... recorded a hat trick in eight of the 14 games she appeared in ... season-high five goals against Emmanuel (MA) (3/18) and Smith (4/4) ... tallied four goals on three occasions ... established season-high's in ground balls (six) and draw controls (six) against UNE (4/6).  2012: Started all 15 games, second on the team with 36 goals with a career-best six against Emmanuel (3/29), corralled 39 draw controls, caused 15 turnovers, collected 14 ground balls. 
Coach Kristin Balish (Newberry College) 2015: Assistant Coach Newberry College. 
Coach Claire Palermo-Re (Bridgewater College)  2014: Started in all 17 games...Registered 12 goals and dished out eight assists...Posted three multi-goal games...Registered her first career goal against Frostburg State. 
Prep: First Team All-District selection...First Team All-region choice...Honorable Mention All-Met...Tallied 58 career goals and registered 70 career assists.
http://bridgewatereagles.com/sports/wlax/2013-14/r...